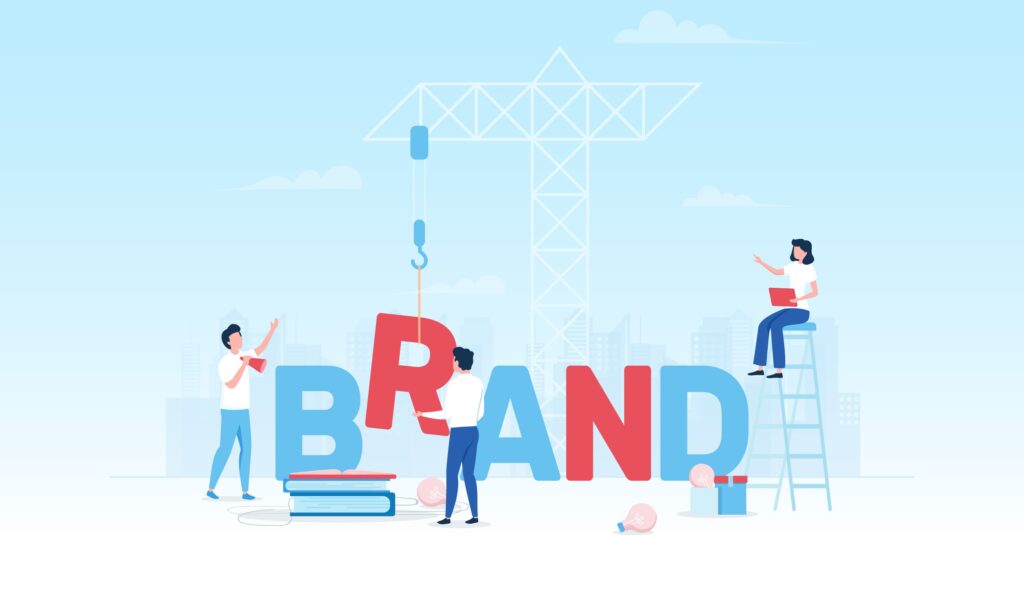 Are brand adjectives important? Do we even need to consider them in today's marketing strategy?
Short answer: Yes.
Long answer: HELL YES!
What are brand adjectives?
Brand adjectives are words that define your brand personality. It conveys who you are, what you stand for, and how exactly it is to be your customer.
In this blog post, we'll be covering as much as everything for you to craft a beautiful brand personality within the next hour itself.
From frameworks to examples of the industry leaders and much more, we've got everything covered!
Brand Personality
Honestly, before we adopted a few brand adjectives for ourselves, our messaging was pretty
💩. It was basic, and wasn't any better than AI bot-generated content.
We knew that brands need a personality. Something that adds a human touch to your business and makes your audience resonate with what you offer.
And ever since we made the shift from being basic to "we are what you need in your life" with the help of the right messaging, a lot of things have changed for us. Our agency's bottom line being one of them.
Let's get real. No matter how special your products and services are, you're always going to have a competitor who's ready to steal your audience.
But the question is, are you really willing to let the shark prey on your business, customers, and profits?
Move past your logos, color palettes, and design already. The only way you can make your audience choose you is by making them relate to your brand with the right brand adjectives.
Remember, good brand personality = right messaging = wonderful brand strategy!
But how do I define my brand personality?
As mentioned above, it's about making your brand more human. It all boils down to giving it a personality.
So, how do you do it?
Well, of course, there are set frameworks for you to decide what brand adjectives fit your business right (which we'll be discussing next.)
But first, dive deeper into your team's personality.
How would you describe your team in one sentence?
Are you always excited about things to happen?
Or would you better describe your team as trustworthy and reliable?
Or are you the rebellious kind with a freedom seeking personality?
The best way to choose your brand's personality is by giving it human traits. You can also give it the personality of your ideal clients. It's the perfect winning strategy!
For instance, let's take a quick look at a few brands and how their personality would be if they were humans:
Apple: A rich and sophisticated businessman who lives in a mansion.
H & M: A teenager who dresses up at 7 AM for a school or university lecture.
Nike: A fitness enthusiast who burns 3000 calories everyday!
Cool, right?
Humans crave human-like things, and this would just make your brand come to life!
But how would this help me get more customers?
Because people see themselves through your brand.
We kid you not, we saw a significant increase in our engagement and conversion rate after finalizing our brand personality.
Spear Growth before having a brand personality:
Launched this year, Spear Growth is a Performance Marketing agency for Digital Transformation enterprises.
We're the one for you because, first things first, we don't over-promise and under-deliver.
Second, we put efforts to understand your business and craft a unique winning strategy that drives both visits and conversions.
And last, you'll always be our #1 priority.
If you think we'd be the right team for your digital transformation, let's talk over an e-coffee.
Well… ew.
But, wait till you have a look at what's next! *drumrolls*
Spear Growth after having a brand personality:
When you trust our rich-industry expertise and strategic planning, you don't just increase your revenue and win more clients.
You get the time and opportunity to focus on your business growth and operations that matter the most to you.
(Because time, is money too.)
And of course, an amazing team that knows the science of Strategic SEO Enablement, Go-To-Market Strategy & Execution, and Extended Demand Generation Team.
Quick Case Study: We recently helped one of our clients 5x their revenue in 7 months by working on strategy, paid ads, email marketing automation & SEO.
This could be you, if you start today.
So that when the Earth completes a little more than half a trip around the sun, your business has everything it looks forward to, except regrets.
Sounds good? The end-result, is even better.
Let's talk!
So, you see? Instead of us telling you that "we're the one for you," we're letting YOU decide that by making you imagine what it would be like to be in the shoes of our client.
Wealthier. Better. And more successful.
And we couldn't have done this and been the right culture fit for them without a brand personality.
When you clearly express your brand's character, they connect with you emotionally – which is VERY important. Because emotions lead to decision-making.
Quote: People make decisions using emotions and justify using logic.
This includes having companies as target clients as there are people inside that company that make the decisions.
Thus, you can further push your audience's purchasing intentions by striking emotional chords, and make them go "this is exactly who I want to do business with!"
Brand Personality Frameworks
Now we've come to the main deal!
Although there's no set approach to discovering your personality, there are 2 main brand personality frameworks that'll help you do the same.
This can help if you don't want to take your team's or your own personality. You can just use whichever framework makes the most sense to you and build a brand that stands out.
A. Aaker's Brand Personality Dimension Framework
This is a pretty famous theoretical framework developed by Jennifer L. Aaker, a Stanford researcher, who mentioned this in her journal Dimensions of Brand Personality.
This model has broadly classified the personalities into 5 main categories, which further includes related brand adjectives under each of them.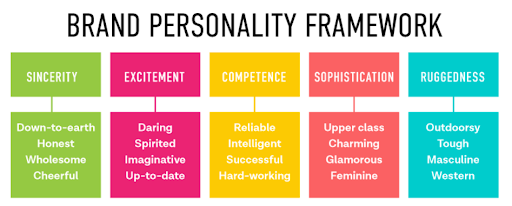 It's a simple framework that kicks out your competition and makes your audience remember you. All you need to do is select 2-3 adjectives that fall under different categories that describe you best.
However, you need to remember that you should only focus on the ones that matter the most, rather than going about choosing every adjective that makes sense.
This would help you position yourself better and create an awesome value proposition.
Now, let's discuss the examples of the top brands and the personality they chose from the 5 main categories.
1. Sincerity
Brands that fall into this category believe in 100% transparency. They're sincere and trustworthy. It's no wonder that they have a huge client base. Anybody would love to buy from a genuine and customer-centric brand!
Brand Adjectives: Down-to-earth, honest, wholesome, cheerful.
Examples of brands: Amazon, Pampers, WordPress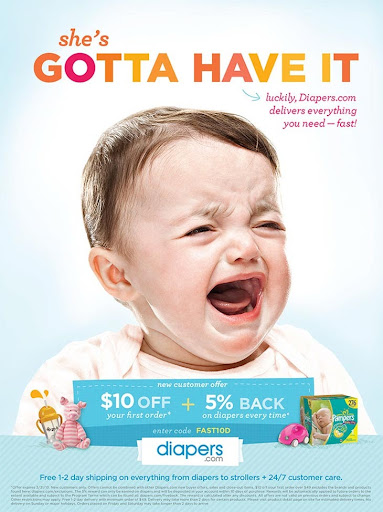 2. Excitement
This category includes brands that are charismatic and offer experiences that are unforgettable. The hype around their products and services is unreal because they invoke certain emotions in the customers with their creativity and passion.
Brand Adjectives: Daring, spirited, imaginative, up-to-date.
Examples of brands: Coca Cola, Nike, Gong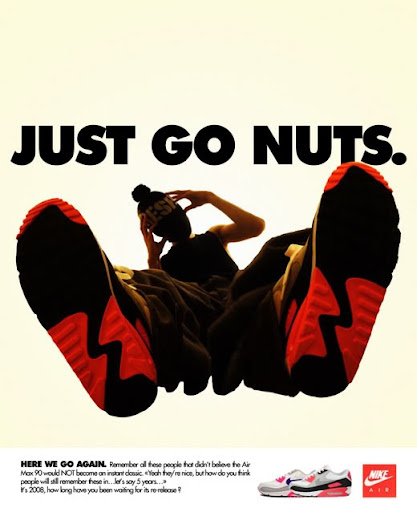 3. Competence
Classy. Proficient. And straight up high-standards. That's what these brands are all about. Their competitors hardly stand a chance against them as they're on a mission to be the top industry leaders and getting things done!
Brand Adjectives: Reliable, intelligent, successful, hardworking.
Examples of brands: Intel, Volvo, Deloitte
4. Sophistication
These brands are a perfect combination of luxury and excellence. This category mostly includes feminine and designer brands that a customer can't help but daydream of all day long!
Brand Adjectives: Upper class, charming, glamorous, feminine.
Examples of brands: Dove, Tiffany & Co, McKinsey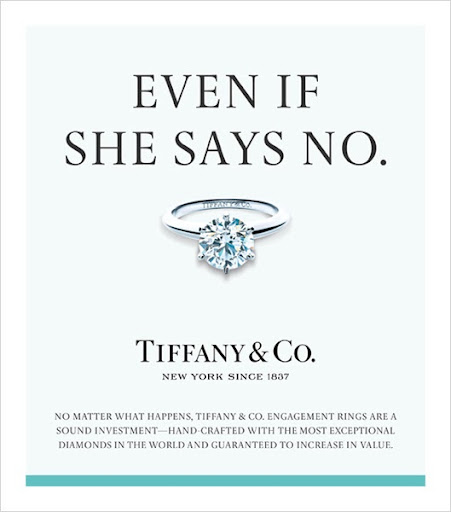 5. Ruggedness
For brands that live and breathe masculinity, adventures, and sports. You'll find these brands focusing on a lot of strength and durability, while showcasing the elements of nature.
Brand Adjectives: Outdoorsy, tough, masculine, western.
Examples of brands: Harley-Davidson, Old Spice.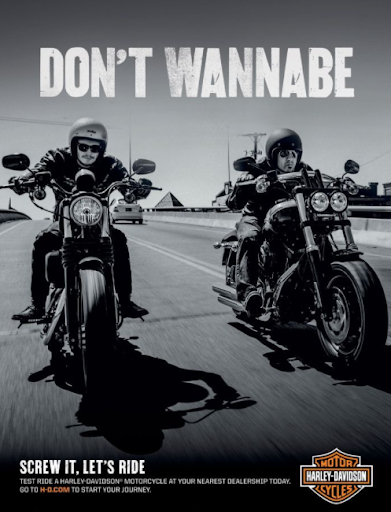 So, you can see how wonderfully these brands show their personality in their visual identity, brand voice, and actions.
When communicated with consistency, your brand personality can inspire your audience, motivate them, and finally make them grab their wallets and buy from you.
Now, let's move onto the next framework and see what's more in store for you.
B. Brand Archetypes Framework
This framework was presented by Carl Gustav Jung, who believed that there are certain beliefs and myths hardwired into every individual's mind.
Based on these beliefs, Jung created 12 archetypes, namely: Outlaw, Magician, Hero, Lover, Jester, Everyman, Caregiver, Ruler, Creator, Innocent, Sage, Explorer.
Now, I'm sure you must be wondering which one you should go for to attract clients like a magnet.
Well, we're trying our best to not sound flirty, but you're just as perfect as you are! ✨
All you need to do is embrace your brand's individuality instead of sticking with what every other brand is doing. You'll end up finding "your people" effortlessly.
So, take a look into these archetypes and find the one that represents you the best. You can go with one or blend up 2-3 archetypes together.
1. The Outlaw
Are you someone who feels sick in the stomach while thinking about the restrictions and norms society imposes on you? Are you the rebel-for-a-good-cause kind? Well, in that case, I present "the one" for you.
Brand adjectives: Disruptive, rebellious, combative.
Examples of brands: Virgin, Diesel
2. The Magician
This is for the one who's surrounded by positive thoughts and beliefs. Who dreams, works, achieves, and repeats. Who looks in the mirror every day and thinks "I'm sure I can do it!"
Brand adjectives: Mystical, informed, reassuring.
Examples of brands: Disney, Polaroid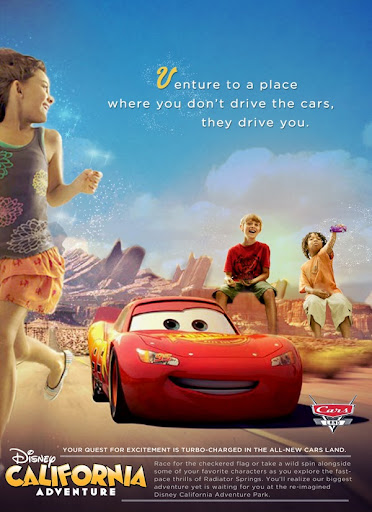 3. The Hero
You bring change to the world out of sheer hard work and sweat. You're courageous, determined, and a kick-ass person who can say with complete conviction that "you definitely have what it takes!"
Brand adjectives: Honest, candid, brave.
Examples of brands: Gong, Adidas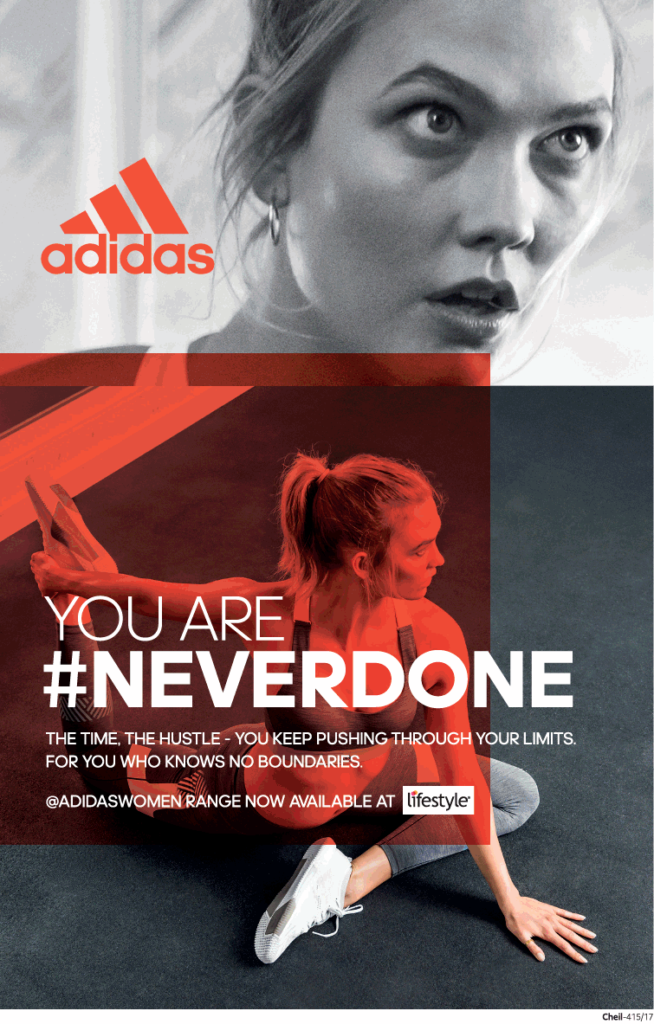 4. The Lover
For the brand that defines a new language of love and embodies playful chemistry. You're intimate, indulgent, and sexy. But at the same time, you give out a sense of comfort. What a deadly combination!
Brand adjectives: Sensual, empathetic, soothing.
Examples of brands: Chanel, Victoria's Secret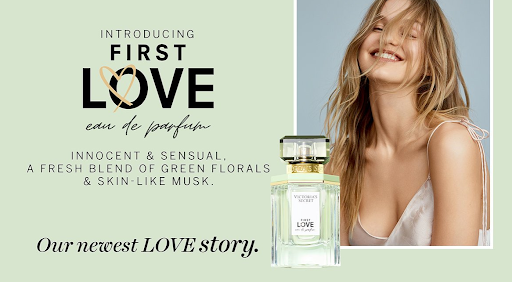 5. The Jester
If you're someone who can make your audience smile or even laugh, you're already in the spotlight because people love to be entertained! This archetype would suit you best if you're "the life of the party" and fun-loving.
Brand adjectives: Fun-loving, playful, optimistic.
Examples of brands: MailChimp, Fanta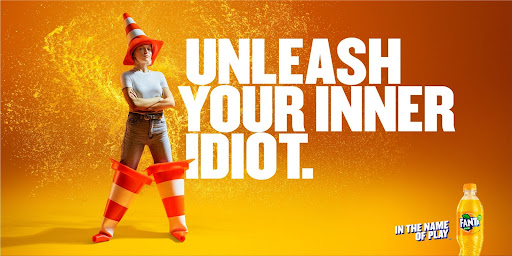 6. The Everyman
You can make people feel comfortable, relaxed, and welcome. You give out a sense of warmth and belongingness that can't help but make your audience be attracted to you. Sometimes, you feel like home.
Brand adjectives: Friendly, humble, authentic.
Examples of brands: IKEA, Target, Your average B2B agencies
7. The Caregiver
You're full of kindness and see the good in the world. You live by the belief that being good to others isn't a choice, it is a necessity. Also, you light up everyone's life like the brightest LED bulb in the whole world!
Brand adjectives: Caring, compassionate, thoughtful.
Examples of brands: Unicef, WWF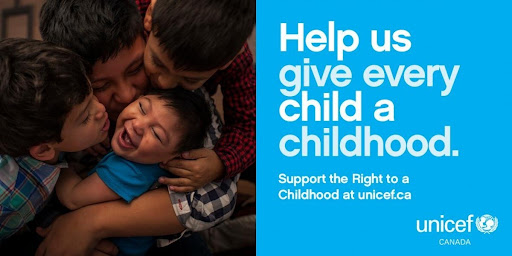 8. The Ruler
Here comes the king of the jungle! You're dominant, royal, and intimidating. But that's fair enough because your competition doesn't stand a chance against you. Moreover, your customers experience superiority and regality at it's finest!
Brand adjectives: Commanding, domineering, powerful.
Examples of brands: Mercedes-Benz, Deloitte, Louis Vuitton
9. The Creator
Are you someone who despises the herd mentality? Who thinks unconventionally and sails against the wind? Is creativity and innovation your thing? If it sounds like you, then this brand personality will fit your business like a glove!
Brand adjectives: Innovative, ingenious, imaginative.
Examples of brands: Adobe, Lego, Spear Growth, Slack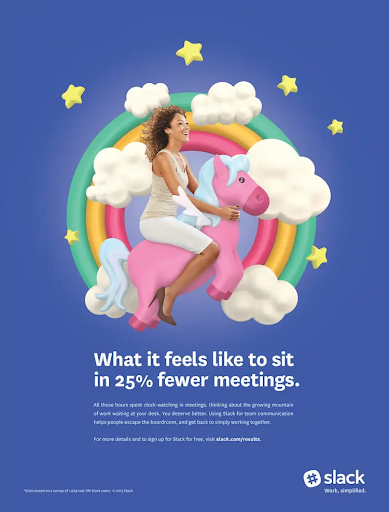 10. The Innocent
You're pure, unadulterated, and wholesome! You live and breathe simplicity and everything around you is super-uncomplicated. This means you eliminate hassles and make things effortless.
Brand adjectives: Honest, uncomplicated, optimistic
Examples of brands: Aveeno, Volkswagen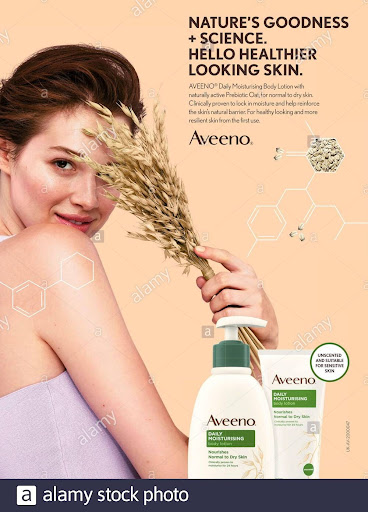 11. The Sage
You believe that knowledge is power. For you, the key to success is being informed and knowing where the answers lie. You're a staunch advocate of truthfulness and feel that wisdom can take you places.
Brand adjectives: Knowledgeable, wise, articulate
Examples of brands: University of Oxford, BBC
12. The Explorer
You're exciting in the way you yearn for freedom – for yourself and the world. You hate to be bound by limits and live for adventures and new experiences. Most importantly, you ensure your customers have a rollercoaster ride too!
Brand adjectives: Independent, ambitious, non-conforming
Examples of brands: Jeep, The North Face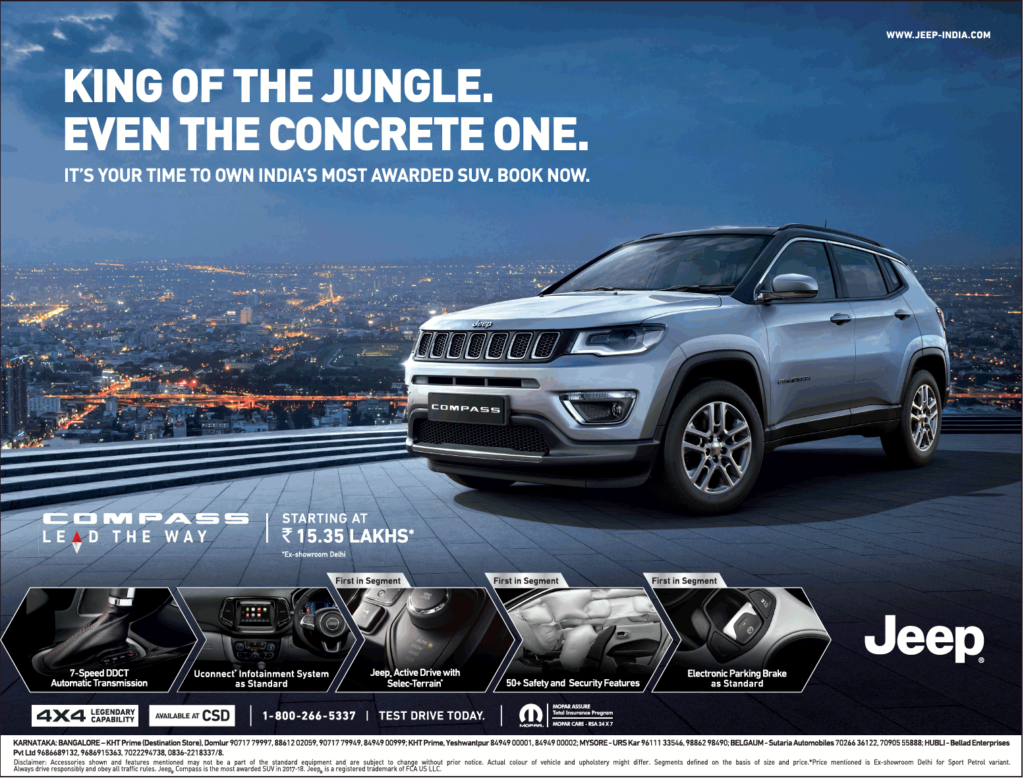 And that's about it!
Were you able to find the one you could resonate the most with?
If you didn't, you'll find yourself somewhere between the two frameworks. All you have to do is first identify yourself, your team, your ideal customers.
Just remember that these frameworks may or may not guarantee you a winning brand strategy.
Displaying your individuality and uniqueness through your messaging, however, can be your GREATEST competitive advantage.
So remember to be you before you're anything else. As authentically and wholeheartedly as possible!
190+ Brand Adjectives To Establish Your Brand Personality
Hold on, we've got more for you!
It's okay if you don't want to go through the hassles of frameworks. You can simply select 2-3 adjectives from below based on whatever you feel would be good to begin with.
However, do ensure that it aligns with your offerings, business value, target audience, and other elements of your brand.
Here's the A – Z list.
Active
Accessible
Adventurous
Ambitious
Adventurous
Ambitious
Articulate
Artistic
Athletic
Authentic
Benevolent
Bold
Cheerful
Brave
Breezy
Calm
Capable
Caring
Casual
Charming
Cheerful
Convenient
Chic
Classic
Clever
Collaborative
Comfortable
Confident
Conservative
Contemporary
Detailed
Cool
Cooperative
Courageous
Creative
Daring
Delicate
Delightful
Elegant
Detailed
Determined
Diligent
Disciplined
Dramatic
Dynamic
Eager
Familiar
Earthy
Eccentric
Efficient
Flirty
Elegant
Enchanting
Fresh
Endearing
Energetic
Ethereal
Funny
Exciting
Exuberant
Gentle
Fabulous
Familiar
Hip
Fashionable
Festive
Fierce
Flexible
Flirty
Innovative
Formal
Frank
Fresh
Friendly
Fun
Jolly
Functional
Funny
Lively
Futuristic
Generous
Gentle
Glamorous
Graceful
Nifty
Noisy
Hilarious
Hip
Historic
Impactful
Industrial
Informal
Innovative
Professional
Inspiring
Intense
Intentional
Radiant
Inviting
Irreverent
Jolly
Reliable
Joyous
Revolutionary
Lively
Low Maintenance
Scholarly
Secure
Lush
Serious
Majestic
Mature
Modern
Natural
Soothing
Nifty
No-nonsense
Noisy
Nostalgic
Organic
Sustainable
Plain
Playful
Plucky
Powerful
Professional
Proud
Versatile
Quaint
Quirky
Radiant
Rebellious
Wistful
Reflective
Adaptable
Relaxing
Reliable
Boundless
Retro
Revolutionary
Cheerful
Romantic
Rustic
Current
Scholarly
Secure
Sensitive
Dynamic
Serious
Silly
Sincere
Sleek
Familiar
Smart
Soothing
Sophisticated
Harmonious
Stable
Stimulating
Strategic
Instinctive
Striking
Strong
Stunning
Sustainable
Tactical
Mature
Modern
Timeless
Tranquil
Trustworthy
Unconventional
Pleasant
Upbeat
Urban
Value-driven
Versatile
Vintage
Whimsical
Thoughtful
Wild
Wise
Unique
Wistful
Witty
Witty
Youthful
Zany
Zealous
Signs You've Done A Good Job With Brand Personality
Here's how you can know that you've absolutely hit the jackpot with your brand personality:
A boost in your sales conversion rate (woohoo!)
Increased engagement with the "right" followers and audience.
Your customers trust you in a way as if they've found their long-lost friend in you.
Your advertisements are kicking asses, when targeted well.
Competition? What competition? It BARELY exists anymore!
Signs You've Done A Bad Job With Brand Personality
Feel like you've done something wrong but don't know what? Here's the aftermath of not making the best out of your brand personality:
You're not standing out. Where's all the bling around you?
Below-average conversion rates across the marketing and sales funnels.
Constantly having to re-educate your audience about your brand because they don't remember what you do. (Just the thought makes us feel tired!)
Unclear and flawed value proposition.
Your competitors, a.k.a., "sharks" grabbing your prospects, a.k.a., "plenty of fishes in the sea."
Conclusion
We hope you were able to find the perfect brand adjective for your business. Remember to convey your brand personality through your brand voice, visual identity, and actions consistently.
However, there's a catch!
Figuring out your brand personality is not enough. You also need to have:
A complete picture of your target audience and personas.
The right brand messaging to convey your value proposition and brand tone.
A distinctive brand positioning to stand apart from your competitors + help consumers connect with your brand.
Without these, you won't get too far even if you have the most appropriate brand personality. You NEED to know who you're talking to, how you're talking, and what you're talking about.
But… wait.
Your brand personality, is a part of your positioning which is just one of our 12-step strategy framework that we follow when working on brands on their Go-To-Market Strategy.
If you'd be interested in either us doing this for you or even taking a workshop on our strategy framework, feel free to schedule a call with us.
We really enjoy helping High Growth B2B companies and are looking forward to speaking with you!